I'm utterly gobsmacked that no one's mentioned Cullompton yet! On the surface it's a quaint, quiet Devon town but the harsh reality is that it's overrun with ch@vs. You will lose track of the amount of hoodies that you'll see, Cullompton (or Cully as the locals call it) has to hold the record for the highest percentage of them out of all the towns in the UK, let alone Devon. They speak, act and think like London gangstas, but in reality they're from Cullompton, not East London.
As for the facilities, well, the town has a huge Tesco that the whole place seems to revolve around, but unless you like waiting in a 3 hour queue then don't bother going to the actual town centre. Yes, the town suffers with an immense amount of traffic, probably because everyone is trying to desperately escape from Cullompton as soon as possible. You can't blame them, who wouldn't want to escape Cullompton?
Thinking of visiting Cullompton? Don't. What you will witness in 'Cully' will haunt you for the rest of your life.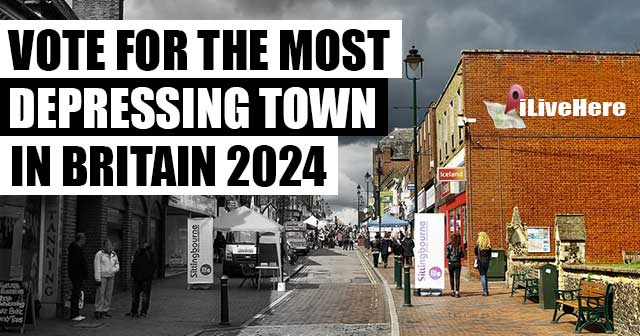 How grim is your Postcode?