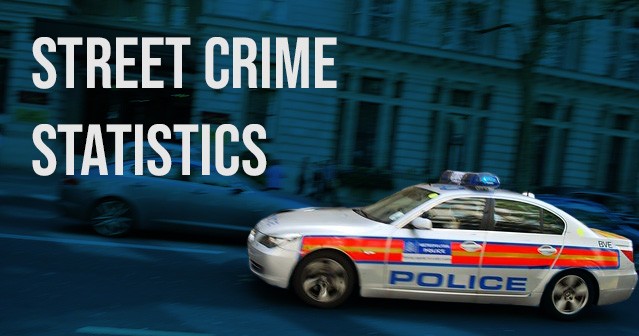 The aim of this article is to provide a brief overview of street level crime in Dudley Hill using the latest Police statistics. Police data is usually published two months in arrears, so May 2019 are the latest figures. The data published by the Police are incidents that were reported to them in that month, not the crimes that were prosecuted and/or had further action taken. In by far the majority of incidents, no further action is taken.
There were a total of 617 street level crime incidents in Dudley Hill in May 2019. The largest category was Violent Crime, followed by Criminal Damage Arson. Below are these incidents broken down by category.
Although violent crime represents the largest incidents category in Dudley Hill, this category is usually the largest in any urban area. This is partly because 'Violent Crime' covers so many offences compared to say Burglary
| Crime Category | Incidents |
| --- | --- |
| Violent Crime | 218 |
| Criminal Damage Arson | 96 |
| Anti Social Behaviour | 88 |
| Public Order | 54 |
| Other Theft | 37 |
| Burglary | 36 |
| Shoplifting | 24 |
| Vehicle Crime | 23 |
| Drugs | 12 |
| Other Crime | 12 |
| Theft From The Person | 6 |
| Robbery | 5 |
| Possession Of Weapons | 4 |
| Bicycle Theft | 2 |
| All Crime | 617 |
Map of street level crime incidents in May 2019
Police data is divided in Policing Neighbourhoods. We have taken the 'best fit' neighbourhood that includes Dudley Hill. This map shows if incidents are evenly distributed over the district or if there are hot spots in certain streets or areas.
Where Police data is not specific to an address for privacy reasons, most roads are represented by 1 to 2 markers or clusters. However, this should be enough to ascertain if the road you live in or are thinking of moving to, is a crime hot spot. The only exception could be where there is a large cluster of a single crime category on a street, as this could but not necessarily be related to multiple incidents at one address.
Crime incidents in neighbouring areas to Dudley Hill
We've taken the ten nearest places to Dudley Hill and ranked them by the number of crime incidents in each. This should allow you to see if Dudley Hill has more crime than other surrounding areas.
Most violent places near Dudley Hill
The category of crime that most concerns people is violent crime. We have taken the ten nearest place to Dudley Hill and ranked them according to the number of violent incidents in the 'best fit' Policing neighbourhood.
| Location | Violent Incidents |
| --- | --- |
| Little Horton | 303 |
| Laisterdyke | 272 |
| Dudley Hill | 218 |
| Bowling | 212 |
| Tyersal | 188 |
| Holme Wood | 181 |
| Holme | 181 |
| Tong Street | 141 |
| Bierley | 115 |
| Toftshaw | 53 |